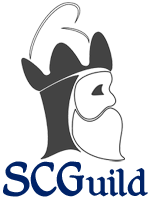 Job Page: Digital Business Analyst

---
Job Description:
General Summary

The mission of the Digital Business Analyst is to partner with the business stakeholders to understand business problems and processes, identify potential solutions, provide recommended best practices for email marketing and ensure successful implementation of email marketing initiatives. The Business Analyst is responsible for defining and recommending solutions in the form of solution documents or briefs that will support a multi-channel digital strategy. The Business Analyst then acts as a proxy for the business throughout the planning, development, testing, and release activities to ensure that the business requirements are delivered and met with satisfaction of both the business and market organizations.

Principle Duties and Responsibilities:

Facilitate the definition of business requirements by working impartially with business stakeholders to reach the best possible conclusions and/or decisions about a problem or issue, with a clear focus on delivering value
Create clear and concise documentation (BRD, FDS, etc.) to represent a business process or specify a solution using common modeling techniques such as business process diagram or sequence diagrams

Analyze client data structures for email related subscription information and event information (i.e. new subscription, abandoned cart)
Play a major role in the design and implementation of strategic email campaigns
Coordinate with Program Manager to manage the implementation of assigned system projects
Effectively communicate technical issues in non-technical terms to the business unit
Monitor system implementation and user satisfaction. Responsible for issue awareness and resolution
Provide functional solution deployment support during implementation and post-implementation phases of projects
Perform necessary analysis to determine if a solution is feasible from a technical, economic, legal, operational, and schedule perspective
Use common quality assurance processes, tools, and techniques to determine if a software product or service being developed is meeting the specified requirements
Work in global cross-functional teams acting as a liaison between local process experts, global process managers, software development vendors, and fellow global IT team members to ensure project deliverables are met
Map business processes to selected area of a standard application, recommend business process improvements, and solve business problems, creating innovative solutions and thus enabling business excellence
Maximize operational efficiency and effectiveness, evaluate IT solution alternatives for economic and operational feasibility, configure processes, evaluate performance of existing solutions, develop specifications for IT solutions, implement and test enhancement requests, document technical specifications and business processes
Consider ideas from various functions in the company to drive innovation while maintaining an excellent network outside of Hilti through research institutions and other companies
Additional duties as assigned

Job Specifications:

Bachelor's Degree in Computer Engineering, Computer Science, Business Administration, or a related field required
2 or more years of experience as a Business Analyst working with email or web projects
3 or more years supporting an Email Service Provider such as Salesforce Marketing Cloud, Adobe Marketing Cloud, IBM Watson Marketing (Silverpop), Campaign Monitor, etc.
Experience working with content management systems such as Adobe Experience Manager, etc.
Ability to work independently and proactively with limited supervision or technical direction by demonstrating initiative to seek answers to relevant business questions
Demonstrated systems thinking ability to solve problems by viewing them as a part of an overall system rather than individual components, outcomes, or events
Broad general knowledge of current and relevant information technology including hardware, software, and programming languages
Very strong ability to connect with global partners in order to build bonds, inspire, influence, and accomplish goals in a challenging global organization
Excellent communication skills to share and explain insights and results in simple and powerful terms to a variety of audiences ranging from technical experts to executive management
Ability to recognize and deal with conflict and debate in a rational, balanced, and effective way using effective communication, problem solving, and negotiating skills

Working Conditions:

Normal office environment, up to 20% travel may be required.

---
Job number: 108614, Company id: 70107
Posted: 06/21/2017
Expires: 08/20/2017
Hit Statistics:
Job Page The Legal Disclaimer.

---