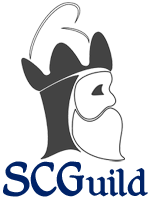 Profile Page

---
Kankan Roy, Architect & Designer
Techvision Systems Inc.
---
Availability Date: --NOW--
Telephone Numbers: 614-451-3678

Current Address:
1808 Francisco Road
Columbus Ohio USA 43220

E-Mail Address: kankank@hotmail.com

Personal Web Page: https://kankanroy.bravehost.com/Index.html

Additional Contract Information:

---

Kankan is willing to work remote or travel but not relocate.

Kankan is a successful Senior Technical Manager and solution architect. He has developed many security product, mobile testing solutions, message flows, and two web based Document Management and sharing infrastructure using Microsoft technology. He is both data and application architect of many large systems. He has worked extensively with Oracle 11g Coherence Fusion infrastructure using EBS XMLGateway, BAM, B2B, OSB, BPEL, WebLogic, EM, OSR, OER, ADF, Web Center, EM, RAC EM and Grid.

Kankan is hands on enterprise BPM architect proficient with IBM Websphere (Datapower, WBI, WMB, WESB, WPS), and MS Biztalk. He is familiar with modeling and data analysis using BigData, Hadoop, MongoDB, SPSS, SAS and R. He is system architect hands on with IBM MF, Unix, Windows Server, DBMS, J2EE, .Net Framework, Web Application Server, SSO, Gateway Appliances, performance monitor and reporting.

Kankan is most interested in designing and developing cutting edge software using any technology.

Kankan has established the environment for centralized management for DataPower in different environments (DEV, Test, Performance and Prod). He looks after all the architecture, development, administration, services, and support relevant to DataPower infrastructure at Macys. He has deep knowledge in WAMC, Error handling, Syslog and ITCAM, AAA, XSL/XML/XSD/WSDL, XSLT, RAD, WAS, MQ, TEM, Tivoli DataPower agent and WSRR integration. He is a Security Architect with deep knowledge in Identity and Access Management, Reverse Proxy Server, SSO, SAML, LDAP, Kerberos, Tivoli, Oracle and Active Directory.

---

Willing to work over the internet


Willing to Relocate


Work Offsite ONLY
Citizenship: USA

---
Years of experience: 40 years


List of Skill sets: (premium service)
---
Acceptable Contract arrangements:


I do use contract agents/recruiters.


I am an Independent Corporation.


I am a Limited Liability Company (LLC).


I use an Umbrella company as employer of record.


I am an Independent Sole Proprietor (1099).


I can be an Employee of an Agent (W2).


I can be convertible to Employee of Client.


I am also looking for part-time work.


I will also bid fixed price work.
---
Member number: 2944, since: 11/27/1998
Last Updated: 05/12/2017 Last Login: 05/12/2017
Current Membership Status: Listed
Premium Membership expires: 07/21/2017

(EXPIRED)


Listing will be deleted: 05/12/2019

(2 yrs after last update)


Hit Statistics:
Profile Page
Resume[1] Page

The Legal Disclaimer.

To pay dues to qualify for premium services, log in at the top of this page.
---