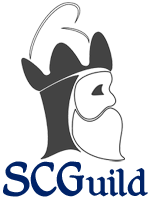 Profile Page

---
Ben Boverman, President
Clockwork Software Associates Corp.
---
Availability Date: 07/31/2000 (NO RECRUITERS PLEASE)
Telephone Numbers: 508-231-4747

Current Address:
30 Main Street
Ashland MA USA

E-Mail Address: info@clockworksoft.com

Personal Web Page: https://www.clockworksoft.com

Additional Contract Information:

---

Headquartered in Ashland, MA, Clockwork Software Associates
Corporation (CSAC) is a fast-growing, low-cost provider of software development and internet services. We have a great team of highly-skilled software engineers available for on-site, off-site, and telecommuting assignments in major programming disciplines. Our team has expertise in the following areas:

(*) e-Commerce - Internet Applications, Encryption, Portal Design,Firewalls, Security, Servers, Server Optimization, Java, HTML, Perl;
(*) CRM Technologies - eService, eChannel, Mathematics of AI, Voice Recognition;
(*) Client/Server Applications Development - Windows NT/95/98/2000, UNIX, PowerBuilder, Visual Basic;
(*) Database Development - Relational Database Design, Data
Modeling, Data Warehousing, Oracle, Sybase, SQL Server, Delphi;
(*) Object Oriented Systems Development - Object Modeling, Analysis and Design, C++, Visual C++, OLE, CORBA, Smalltalk;
(*) Quality Assurance/Test - Windows and UNIX environments.
---------------------------------------------------------
I would be glad to discuss how Clockwork can help your company fulfill its agenda.
Please feel free to contact me with any questions.
Please visit our Web site at www.clockworksoft.com.
Look forward to hearing from you soon.
Sincerely,
Ben Boverman.
President and Founder
Clockwork Software Associates Corporation (CSAC)
International Software and Internet Services
Ashland Office Center, 30 Main Street
Ashland, MA 01721 USA
E-mail: ben@clockworksoft.com
Tel: 508-231-4747 Fax: 208-330-1840
Web: www.clockworksoft.com
We try harder since 1999

---

Willing to work over the internet


Willing to Relocate


Work Offsite ONLY
Citizenship: USA

---
Years of experience: 5


List of Skill sets: (premium service)
---
Acceptable Contract arrangements:


I do use contract agents/recruiters.


I am an Independent Corporation.


I am a Limited Liability Company (LLC).


I use an Umbrella company as employer of record.


I am an Independent Sole Proprietor (1099).


I can be an Employee of an Agent (W2).


I can be convertible to Employee of Client.


I am also looking for part-time work.


I will also bid fixed price work.
---
Member number: 5643, since: 07/31/2000
Last Updated: 07/31/2000 Last Login: 07/31/2000
Current Membership Status: Listed
Premium Membership expires: 07/31/2000

(EXPIRED)


Listing will be deleted: 07/31/2002

(2 yrs after last update)


Hit Statistics:
Profile Page
Resume[1] Page

The Legal Disclaimer.

To pay dues to qualify for premium services, log in at the top of this page.
---