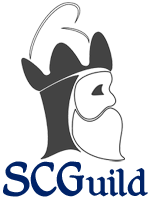 Profile Page

---
Kris B, Senior SAP HR/ESS/MSS/Portal Consultant
---
Availability Date: 02/11/2013
Telephone Numbers:

Current Address:
South Carolina USA

E-Mail Address: kristie_b@yahoo.com
Additional Contract Information:

---

SAP Senior HR/ESS/MSS/Portals consultant available for assignment. FunctionalTechnical consultant with 16 years total SAP experience with 15 of those being in SAP HR. Areas of configuration concentration are ESS/MSS (ESS certified, Global ESS and MSS experience),Personnel Administration (PA), Personnel Development (PD),Payroll, with experience in Benefits, Recruitment and Org. Mgmt. Also 1 year in MM. Based in the southeast. Experience in versions ECC 6.0 (EhP7 – HCM Renewal 1.0, EhP 6,5,4,3,2) [ Part of Internal testing team for HCM Renewal 1.0, EhP6 and EhP5 functionality for SAP AG on the HCM Renewal 1.0 and ESS Renovation projects, Ramp up Coach for HCM Renewal, EhP6, EhP5 and MSS Add On 1.0], ECC 5.0, Enterprise 4.7 Ex. 2.0, 3.0F, 3.1H, 4.0B, 4.6B/C. Enterprise Portals (7.3 EhP1, CE 7.1, 7.0 EhP2 and EhP1, 7.0, 6.0 and 5.0) Industry experience in the following areas: Public Sector (state and local government, university), Oil & Gas, Aerospace & Defense, Telecommunications, Automotive, Airline, Construction, Service Organization (recruitment & staffing,insurance), Retail, Consumer Goods and Utilities. Looking for consulting opportunities on either an implementation or upgrade. US Citizen, open to 100% travel!


Email address: kristie_b@yahoo.com

Thanks!

---

Willing to work over the internet


Willing to Relocate


Work Offsite ONLY
Citizenship: US Citizen

---
Years of experience: 16


List of Skill sets: (premium service)
---
Acceptable Contract arrangements:


I do use contract agents/recruiters.


I am an Independent Corporation.


I am a Limited Liability Company (LLC).


I use an Umbrella company as employer of record.


I am an Independent Sole Proprietor (1099).


I can be an Employee of an Agent (W2).


I can be convertible to Employee of Client.


I am also looking for part-time work.


I will also bid fixed price work.
---
Member number: 8175, since: 06/12/2003
Last Updated: 02/06/2013 Last Login: 02/06/2013
Current Membership Status: Listed
Premium Membership expires: 01/23/2014

(EXPIRED)


Listing will be deleted: 02/06/2015

(2 yrs after last update)


Hit Statistics:
Profile Page
Resume[1] Page

The Legal Disclaimer.

To pay dues to qualify for premium services, log in at the top of this page.
---