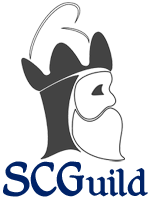 Profile Page

---
Thomas Croft, Uber-Tech, Consultant, IT Architech, Unix Engineer, Webmaster, Video Engineer, New Media Producer
TelE-Publishing Inc.
---
Availability Date: --NOW--
Telephone Numbers: 732-940-0385

Current Address:
2227 US Highway #1
Suite 264
North Brunswick NJ USA

E-Mail Address: tcroft@gmail.com

Personal Web Page: https://www.telepublish.com

Additional Contract Information:

---

Services Provided: Unix, Wintel, Database and Servers, Single Sign On (SSO)Web Solutions, Virtualization (VMware) Consulting to non-profits on Web Presence/eCommerce/B2B and Portals, Deskstop and Server related support, Virus Removal, Disaster Recovery, Surveys and online Database listings, Online Fund-raising, Proposal Presentation, eMedia and eNewsletters, Common Web Services. Cost-effective Internet/Web Technology Services, Website Design, IT Consulting, Offshore Outsourcing, Electronic Newsletters, Fund-raising eCommerce Websites, eMarketing, eLearning and Providing Healthcare Providers and Pharmacies FDA Compliance Services.
Areas of expertise: Information Technology (J2EE Application Development & Systems Integration), HIPAA, Orale Support, Portals, Outsourcing IT Projects, Consulting Services including Web, eCommerce, Video Streaming, Multi-media, 3D Animations and Graphics.
Recent clients: Goldman Sachs, Thomson Financials, JP Morgan Chase, Merrill Lynch, NYK Line, AT&T, Telcordia, Schering-Plough, AXA Group, United Media, State of New Jersey, Hospitals and Pharmacies in NY/NJ.

updated resume can be located at
other Related Sites:
http://www.telepublish.com
http://www.jersey-auctions.com

---

Willing to work over the internet


Willing to Relocate


Work Offsite ONLY
Citizenship: US Citizen

---
Years of experience: 15+


List of Skill sets: (premium service)
---
Acceptable Contract arrangements:


I do use contract agents/recruiters.


I am an Independent Corporation.


I am a Limited Liability Company (LLC).


I use an Umbrella company as employer of record.


I am an Independent Sole Proprietor (1099).


I can be an Employee of an Agent (W2).


I can be convertible to Employee of Client.


I am also looking for part-time work.


I will also bid fixed price work.
---
Member number: 8634, since: 04/20/2004
Last Updated: 03/16/2009 Last Login: 03/16/2009
Current Membership Status: Listed
Premium Membership expires: 10/28/2009

(EXPIRED)


Listing will be deleted: 03/16/2011

(2 yrs after last update)


Hit Statistics:
Profile Page
Resume[1] Page

The Legal Disclaimer.

To pay dues to qualify for premium services, log in at the top of this page.
---