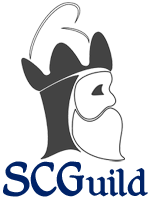 Profile Page

---
Daniel Ortmann, Systems Engineer / Software Engineer
Daniel Ortmann Inc
---
Availability Date: 03/20/2009
Telephone Numbers: 612-518-3147

Current Address:
Minneapolis MN USA

E-Mail Address: dortmann@ieee.org
Additional Contract Information:

---

C2C (Corp-to-Corp) contracts or subcontracts only.

Specialties:
* Systems Engineering (High Performance Secure Computer Systems)

* Automation with Perl or Python, source code version control, automation, Tcl, shell scripting, C/C++ and some Java.

* Embedded firmware programming in assembly language, C/C++, Linux kernel work, device drivers, geeky lab stuff.

* Linux System Administration.

* QA and test automation.

Challenging work, either on-site, fixed bid or remote, involving at least one of the following roles or subjects:
Embedded Programming, Firmware Programming, Software Engineering, System Engineering, System Administration, Application Engineering, Research - Development - Prototyping, Standards Development, Software Quality Assurance, Release Engineering, Process Automation, Signal Integrity Analysis, CAD/CAM Tool Development, Custom Simulations, Data Mining, Forensics, Catastrophic System Recovery, Virtualization, Circuit Analysis, ASIC and FPGA Automation, Electrical Engineering, Hardware Lab.

Good fits often involve: Unusual inter-disciplinary roles which are hard to fit. Multi-disciplinary Tools Teams. Combination roles involving research, development and prototyping. Extremely rapid ramp-up to productivity where a permanent employee is desired but hard to find. Specialized, complex or inter-disciplinary vocabulary. Accelerating or automating the work of a Senior Engineer or Researcher.

---

Willing to work over the internet


Willing to Relocate


Work Offsite ONLY
Citizenship: US

---
Years of experience: 15


List of Skill sets: (premium service)
---
Acceptable Contract arrangements:


I do use contract agents/recruiters.


I am an Independent Corporation.


I am a Limited Liability Company (LLC).


I use an Umbrella company as employer of record.


I am an Independent Sole Proprietor (1099).


I can be an Employee of an Agent (W2).


I can be convertible to Employee of Client.


I am also looking for part-time work.


I will also bid fixed price work.
---
Member number: 9212, since: 08/02/2005
Last Updated: 03/20/2009 Last Login: 03/20/2009
Current Membership Status: Listed
Premium Membership expires: 08/02/2010

(EXPIRED)


Listing will be deleted: 03/20/2011

(2 yrs after last update)


Hit Statistics:
Profile Page
Resume[1] Page

The Legal Disclaimer.

To pay dues to qualify for premium services, log in at the top of this page.
---