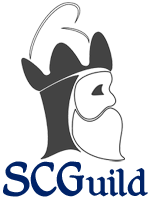 Profile Page

---
Sharon Storm, Teradata Consultant
FireHorse Inc.
---
Availability Date: --NOW--
Telephone Numbers: 888.376.5552

Current Address:
5190 Neil Road
Suite 430
Reno Nevada USA 89502

E-Mail Address: firehorse@consultant.com

Personal Web Page: www.firehorse-inc.com

Additional Contract Information:

---

If you have the needs, I have the skills! I am potentially the best thing that could happen to you!

I am available for a 6 months plus corp-to-corp/1099 contract with two weeks' notice in southern California, southern Nevada, western Arizona, and/or remote. My billing rates range between $125-$150/hr corp-to-corp/1099 based upon project length and complexity. My rates for remote/telecommuting projects are NEGOTIABLE!

I'm a US citizen and have had quite a few security clearances including Centers for Medicare and Medicaid Services, Department of Defense, Internal Revenue Service, US Postal Service, and others. I have been cleared to work with trade secrets, criminal, financial, health, logistical, telecommunications, and other sensitive data. I have over 20 years of US-based experience in aerospace, banking/investments/mortgage, education, engineering, financial services, federal/state/county/local government, healthcare, property/casualty/medical/dental/business insurance, logistics, manufacturing, medical/dental/optical, pharmaceutical/laboratory, retail, telecommunications, and transportation.

If you would like to know more about me, please visit my site at http://www.firehorse-inc.com, or email me at firehorse@consultant.com. I am also on LinkedIn. Please email me rather than calling since I check my email often but don't return calls during business hours.

Thanks,
Sharon Storm
FireHorse Inc.
Teradata Certified Master©
v 888.376.5552
"Get Productive Sooner!"
http://www.firehorse-inc.com

P.S. Please save us both some time: only call or email me if you can top my current corp-to-corp rate of $125 -$150/hr. Thanks

---

Willing to work over the internet


Willing to Relocate


Work Offsite ONLY
Citizenship: US Citizen

---
Years of experience: 30


List of Skill sets: (premium service)
---
Acceptable Contract arrangements:


I do use contract agents/recruiters.


I am an Independent Corporation.


I am a Limited Liability Company (LLC).


I use an Umbrella company as employer of record.


I am an Independent Sole Proprietor (1099).


I can be an Employee of an Agent (W2).


I can be convertible to Employee of Client.


I am also looking for part-time work.


I will also bid fixed price work.
---
Member number: 9680, since: 09/27/2006
Last Updated: 06/17/2015 Last Login: 06/17/2015
Current Membership Status: Listed
Premium Membership expires: 12/04/2015

(EXPIRED)


Listing will be deleted: 06/17/2017

(2 yrs after last update)


Hit Statistics:
Profile Page
Resume[1] Page
Resume[2] Page
Resume[3] Page

The Legal Disclaimer.

To pay dues to qualify for premium services, log in at the top of this page.
---