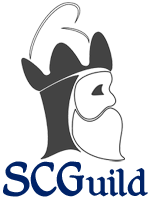 Profile Page

---
William Ritchotte, Database and Data warehousing consultant
---
Availability Date: --NOW--
Telephone Numbers: 603-860-3331

Current Address:
276 Seames Dr
Manchester New Hampshire USA 03103

E-Mail Address: writchotte@gmail.com
Additional Contract Information:

---

---

Willing to work over the internet


Willing to Relocate


Work Offsite ONLY
Citizenship: American

---
Years of experience: 18

List of Skills:

Hardware:PC, Laptops, Servers, Wireless and LAN networks
Operating Systems:Linux and unix (database centered), All Windows
Programming Languages:PL/SQL, TSQL,
TSQL, SSIS, SSRS, SSAS, Transact
SQL, Visual Basic (vb) Version(s) 3,4,5,6, and .net (dot net), Sql Server Data
tools for Visual Studio 2013, MS Access Basic, Access SQL, ANSI SQL, SQL,
MYSQL, UML, HTML, VBScript.
Technologies/Tools:SSIS, SSAS, SSRS, COM, COM+, DAO, ADO, RDO, ODBC,
OLTP, OLAP, ActiveX, Active Reports, Microsoft Visual Source Safe, MSProject,
MSOffice,
MS Analysis Services, Excel, SQL Loader, SQL Server Agent, Seagate
Crystal Reports (11), Cognos 8 Business Intelligence, Clear Access, Access
Reports, Microsoft Data Access Projects, SQL Query Analyzer, Triggers, Stored
Procedures, Alerts and Jobs, Database Modeling and Design, Toad Data Modeler,
DB Designer, Backup and Restore, DDL, performance and tuning, CRON Jobs,
TOAD, SQL Navigator, Talend and query optimization.
Concepts:Data warehousing design (OLAP) and development. data marts, star
schema , snowflake schema , design. Transactional databases (OLTP), ETL
RDBMS:Microsoft SQL Server version(s) 2014 / 2012 / 2008 / 2005 / 2000/ 7.0/
6.5, MSAccess
2005/2000/ 97/ 95/ 2.0, Oracle 7/ 8/ 8i/ 9i/ 10g/11, DB2,
MYSQL.
✦ Cloud technologies:Amazon Web Services (AWS)

---
Acceptable Contract arrangements:


I do use contract agents/recruiters.


I am an Independent Corporation.


I am a Limited Liability Company (LLC).


I use an Umbrella company as employer of record.


I am an Independent Sole Proprietor (1099).


I can be an Employee of an Agent (W2).


I can be convertible to Employee of Client.


I am also looking for part-time work.


I will also bid fixed price work.
---
Member number: 10403, since: 09/21/2009
Last Updated: 09/13/2015 Last Login: 09/13/2015
Current Membership Status: Premium Member (invoiced)
Premium Membership expires: 09/13/2016
Hit Statistics:
Profile Page
Resume[1] Page

The Legal Disclaimer.

To pay dues to qualify for premium services, log in at the top.
---