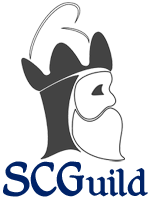 Profile Page

---
Paul Miller, iSeries, i5, AS/400 Consultant - Banking/Finance/StockBroking Specialist & Figaro Consultant
Saffron Computers Ltd
---
Availability Date: 01/01/2013
Telephone Numbers: +44 (0)7973 145431

Current Address:
4 Ash Drive
Haughton
Stafford United Kingdom ST18 9EU

E-Mail Address: Paul@SaffronComputers.com

Personal Web Page: www.SaffronComputers.com

Additional Contract Information:

---

Freelance Financial IT Systems Analyst and JHC Figaro Consultant. i5/iSeries/AS400 Specialist Consultant.
Lead Analyst/Systems Analysis/Business Analysis/Technical Analysis/Programming and Technical Support.

Package experience includes JHC Figaro (Stock Broker / Retail Stockbroking Software), ICBS Banking System, CRS, BranchTeller, TranMan, Alliant, MACPAC, LS/400, MiMiX, Robot, Sequel & JDE (JD Edwards)

i5/iSeries/AS400 experience includes RPG, RPGLE, ILE, SQL, SQLRPG, SQLRPGLE, CL, CLLE, RPGCGI, Net.Data plus usual skills (Query, DFU, RLU, SDA, etc).

UK/EU/USA and AUS/NZ based work.

---

Willing to work over the internet


Willing to Relocate


Work Offsite ONLY
Citizenship: English

---
Years of experience: 25+


List of Skill sets: (premium service)
---
Acceptable Contract arrangements:


I do use contract agents/recruiters.


I am an Independent Corporation.


I am a Limited Liability Company (LLC).


I use an Umbrella company as employer of record.


I am an Independent Sole Proprietor (1099).


I can be an Employee of an Agent (W2).


I can be convertible to Employee of Client.


I am also looking for part-time work.


I will also bid fixed price work.
---
Member number: 5791, since: 10/14/2000
Last Updated: 11/09/2012 Last Login: 11/09/2012
Current Membership Status: Listed
Premium Membership expires: 02/20/2012

(EXPIRED)


Listing will be deleted: 11/09/2014

(2 yrs after last update)


Hit Statistics:
Profile Page
Resume[1] Page

The Legal Disclaimer.

To pay dues to qualify for premium services, log in at the top.
---