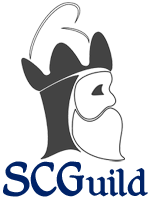 Profile Page

---
Michael Gaskill, Consultant
Hurricane Software, Inc.
---
Availability Date: --NOW--
Telephone Numbers: 816-795-8955

Current Address:
19401 E US 40 Hwy Suite 130
Independence MO USA 64055

E-Mail Address: mgaskill@hurricanesoftdotcom

Personal Web Page: www.hurricanesoft.com

Additional Contract Information:

---

Hurricane Software publishes development tools and offers consulting services in the Kansas City area. Each consultant has a minimum of ten years experience. Our consultants practice established and cutting edge development techniques, including: Object Orientation, Object Modeling, N-tier, Data Modeling, Client/Server, Distributed Computing, RAD Design, Multi-platform, Multi-Vendor solutions, Language Independent. Architectures: Rational Rose, Erwin, UML, OOAD, RAD, Togethersoft. Languages: C++, Java, XML, Pascal, Delphi, JavaScript, SQL. Web Technologies: J2EE, EJB, HTML, DHTML, XML/XSLT, JSP, JDBC, Web Services. Distribution Technologies: CORBA, COM/DCOM/COM+, Sockets, SOAP, Java RMI, .NET. Platforms: Solaris, HP-UX, Linux, Windows 95/98/ME, Windows Server NT/2000, AIX. Industries: Telecommunications, Transportation, Accounting & Finance, Material Handling, Vertical Markets, Education, Insurance, Government, Surveying, Point of Sale, Hospitality.

---

Willing to work over the internet


Willing to Relocate


Work Offsite ONLY
Citizenship: USA

---
Years of experience: 19


List of Skill sets: (premium service)
---
Acceptable Contract arrangements:


I do use contract agents/recruiters.


I am an Independent Corporation.


I am a Limited Liability Company (LLC).


I use an Umbrella company as employer of record.


I am an Independent Sole Proprietor (1099).


I can be an Employee of an Agent (W2).


I can be convertible to Employee of Client.


I am also looking for part-time work.


I will also bid fixed price work.
---
Member number: 7823, since: 11/20/2002
Last Updated: 01/21/2003 Last Login: 01/21/2003
Current Membership Status: Listed
Premium Membership expires: 11/20/2002

(EXPIRED)


Listing will be deleted: 01/21/2005

(2 yrs after last update)


Hit Statistics:
Profile Page
Resume[1] Page

The Legal Disclaimer.

To pay dues to qualify for premium services, log in at the top of this page.
---