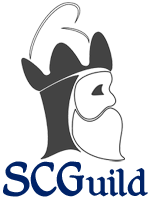 Profile Page

---
Prem Anand, Mainframe Programmer
Amtex Enterprises
---
Availability Date: 02/01/2006
Telephone Numbers: 408 470 4010

Current Address:
prem_db2dba@yahoo.com
New York NY USA 1006

E-Mail Address: prem_db2dba@yahoo.com
Additional Contract Information:

---

PREMANAND LAXMANAN
Phone: 408-470-4010
prem_db2dba@yahoo.com


Experience Summary

• Over 7+ years of experience on Software Development experience in diversified fields of development, maintenance and testing of Mainframes Related Applications.
• Good exposure to Application Software Development, System Support and Maintenance of Legacy Systems, Business and Functional knowledge of Applications.
• Worked extensively in TSO/ISPF, SPUFI, CICS, COBOL II, JCL, PL/I, DB2 and VSAM.
• Extensively worked with tools like TRACEMASTER, INSYNC, SYNCSORT, DFSORT, BMC, LIBRARIAN, ENDEAVOUR, OMEGAMON, SPUFI, QMF, CONNECT DIRECT, FILE-AID, REXX, EXPEDITOR, PLATINUM and CA-7.
• IBM Utilities - IEBGENER, IEBCOPY, IEFBR14.
• Worked extensively on DB2 Stored Procedures & REXX utilities.
• Good exposure on TABLE CREATION, TABLE ALTER, REORGS, RUNSTATS, and WLM ENVIRONMENT clean up, LOADS & UNLOADS.
• Strong experience on performance tuning of queries through EXPLAIN.
• Strong experience on creating Design documents, Test Case Docs.
• Been part of the Integration Test Team & Regression Test Team.
• Ability to work effectively while working as a team member as well as individually.
• Excellent communication and interpersonal skills.
• Trained new associates joining the project on application knowledge and project procedures.
• Have been nominated for the VERIZON Excellence Award.
• Expertise in usage of Microsoft office soft wares – Word, Excel, PowerPoint, Visio, and Project.

Technical Summary

Languages: COBOL II, REXX, CICS PL/1, JCL, SQL Server, Easytrieve and Rexx.
Hardware: IBM 370/3090, IBM PCs, Extra, Windows 95/ 98/2000/XP/NT
Operating Systems: MVS/XA, OS/VS1, VM/CMS, VSE/SP/ESA, OS 390
Utilities: File-Aid, Endeavor, ELIPS, PANVALET, XPEDITER, ABEND-AID,
SYNCSORT, Focus, CA7, JOBTRAC IDCAMS, RACF, IEBGENER, IEBCOPY,
BMC, OMEGAMON, TRACEMASTER, INSYNC, CHANGEMAN, INFOMAN,
LIBRARIAN, IEFBR14, SQL, SAS, EASYTRIEVE, SAR, DB2-Connect, QMF,
SPUFI, FTP, NDM and Lotus Notes, OUTLOOK,Javescript.
Databases: DB2, IMS, VSAM, SQL Server
Communications: TSO/ISPF.

Experience

Client: CITIBANK, NY Duration: Nov-2005 – Till Date
PROJECT: SCRAMBLER
Role: Mainframe Programmer

Project Description
Scrambling is a process, which used to scramble sensitive client & user information conforming to the security standards. It consists of several process Initial Layout, Delta processing, One-off processing and online access. Through Initial layout the seed database name, address & tax id file are created based on Full Extract files. These extract files are created based on the shrunken Normalized files. Once extract files are created, the data are scrambled and a cross-reference file is created and the address information is updated.
In One-off processing the scramble data are prepared for the applications that do not participate in the Initial Layout or Delta Processing in a XML format.

Responsibilities

 Participated in the full life cycle of a new development project. This included researching technical and user requirements, creating detail designs conversion, programming and coding of the COBOL II batch and online programs that were required to meet the project specifications.
 Application comprised large number of COBOL II, DB2, and COBOL-DB2 programs. These programs required analysis, design, code/construct, unit test and system test to implementation in a production environment.
 Worked on creation of new PROC's & JCL's and scheduled the jobs.
 Developed number of REXX utilities to minimize the number of manual works & repetitive works.
 Part of the testing team that does the creation of testing strategy, test cases and execution of test jobs. As part of testing, Unit Test Plans (UTP) was also created which reflected the details of the testing for each of the test cases.
 Involved in extensive system tes

---

Willing to work over the internet


Willing to Relocate


Work Offsite ONLY
Citizenship: H1-b

---
Years of experience: 7


List of Skill sets: (premium service)
---
Acceptable Contract arrangements:


I do use contract agents/recruiters.


I am an Independent Corporation.


I am a Limited Liability Company (LLC).


I use an Umbrella company as employer of record.


I am an Independent Sole Proprietor (1099).


I can be an Employee of an Agent (W2).


I can be convertible to Employee of Client.


I am also looking for part-time work.


I will also bid fixed price work.
---
Member number: 9317, since: 10/13/2005
Last Updated: 02/16/2006 Last Login: 02/16/2006
Current Membership Status: Listed
Premium Membership expires: 10/13/2005

(EXPIRED)


Listing will be deleted: 02/16/2008

(2 yrs after last update)


Hit Statistics:
Profile Page
Resume[1] Page

The Legal Disclaimer.

To pay dues to qualify for premium services, log in at the top of this page.
---