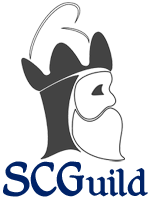 Profile Page

---
Hardev Bal, VB/Cobol/Oracle Consultant
Baltech Solutions, Inc.
---
Availability Date: 07/17/2000 (NO RECRUITERS PLEASE)
Telephone Numbers: 703 729-7193

Current Address:
44247 OldeTowne Place
Ashburn Virginia USA 20147

E-Mail Address: hbal@baltech-inc.com

Personal Web Page: www.baltech-inc.com

Additional Contract Information:

---

Love to travel, Over 15 years of IT experience specializing in requirement
analysis, planning, design, development, implementation and
quality assurance. Successfully lead program efforts
including Y2K projects, medical insurance, banking,
container movement, cost systems, accounts payable and
receivable, financial reporting and general ledger
application projects.
Has design, development, implementation, testing and
maintenance experience of large systems using Visual Basic,
Power Builder, Micro Focus COBOL, COBOL/COBOLII, PL/SQL,
CSP, ASSEMBLER, JCL, CICS, DB2, Oracle, IMS and IDMS
in both mainframe and client/server environments.

---

Willing to work over the internet


Willing to Relocate


Work Offsite ONLY
Citizenship: USA

---
Years of experience: 15


List of Skill sets: (premium service)
---
Acceptable Contract arrangements:


I do use contract agents/recruiters.


I am an Independent Corporation.


I am a Limited Liability Company (LLC).


I use an Umbrella company as employer of record.


I am an Independent Sole Proprietor (1099).


I can be an Employee of an Agent (W2).


I can be convertible to Employee of Client.


I am also looking for part-time work.


I will also bid fixed price work.
---
Member number: 5596, since: 07/12/2000
Last Updated: 07/19/2000 Last Login: 07/19/2000
Current Membership Status: Listed
Premium Membership expires: 07/12/2000

(EXPIRED)


Listing will be deleted: 07/19/2002

(2 yrs after last update)


Hit Statistics:
Profile Page
Resume[1] Page

The Legal Disclaimer.

To pay dues to qualify for premium services, log in at the top of this page.
---