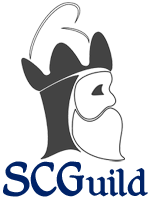 Profile Page

---
Gordon Jones, Consultant
Tomorrow Systems
---
Availability Date: 10/01/2015
Telephone Numbers: +1 703 309 8859

Current Address:
2819 Middleboro Drive
Falls Church Virginia USA 22042

E-Mail Address: gordon@tomorrowsys.com

Personal Web Page: www.tomorrowsys.com

Additional Contract Information:

---

Specialties: Kanban, Agile Scrum, Spring 3.1, EJB 3.1, Continuous Build, Test Driven Development, Weblogic 12c, Oracle DB, AngularJS, REST, Spring MVC, Spring Data JPA, Liferay, Maven, QueryDSL, JQuery, SQL, Javascript, C, JEE, Webshpere, Tomcat, AJAX, LDAP, EJB, Rational RSA 8, SOAP, SOA, Web Services, SAML 2.0, PKI, JSP, JSF, JBOSS, ESB, oAuth, CA Identity Manager, CA SiteMinder, Linux

---

Willing to work over the internet


Willing to Relocate


Work Offsite ONLY
Citizenship: USA

---
Years of experience: 24


List of Skill sets: (premium service)
---
Acceptable Contract arrangements:


I do use contract agents/recruiters.


I am an Independent Corporation.


I am a Limited Liability Company (LLC).


I use an Umbrella company as employer of record.


I am an Independent Sole Proprietor (1099).


I can be an Employee of an Agent (W2).


I can be convertible to Employee of Client.


I am also looking for part-time work.


I will also bid fixed price work.
---
Member number: 2924, since: 11/20/1998
Last Updated: 02/25/2016 Last Login: 02/25/2016
Current Membership Status: Listed
Premium Membership expires: 02/25/2017

(EXPIRED)


Listing will be deleted: 02/25/2018

(2 yrs after last update)


Hit Statistics:
Profile Page
Resume[1] Page
Resume[2] Page

The Legal Disclaimer.

To pay dues to qualify for premium services, log in at the top.
---