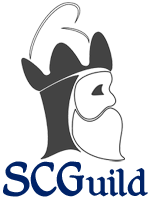 Profile Page

---
Skip Stein, ERP Systems Integration, EDI, Electronic Commerce
Management Systems Consulting, Inc.
---
Availability Date: --NOW--
Telephone Numbers: Cell: 407-683-6816 Office:800.856.3193; Fax:(888) 243-1843

Current Address:
Central Florida
Orlando Florida USA 32837

E-Mail Address: EBFM@msc-inc.net

Personal Web Page: www.msc-inc.net

Additional Contract Information:

---

I am a Senior Business Technologist dealing with issues and solutions to problems in the areas of Information Lifecycle Data Management, electronic business transaction flow and business intelligence data storage & retrieval. With a focus on enterprise-wide business analytics I address the institutional challenges to reform the business processes across the board. I am a leader in the organizational challenge to move from a siloed approach to more inclusive information management programs that work across the entire company.

My specialization over the past several years has been as Senior Business Technologist, working with EBFM - Electronic Business Flow Management, EDI and other forms of electronic Business-to-Business communication, especially in the, manufacturing, distribution, Oil & Gas, retail, financial, Healthcare and pharmaceutical industries.

I have worked with local, national and international companies. I have developed and deployed systems for major enterprises involved in a wide variety of industries, including manufacturing, supply chain, retail, pharmaceuticals, oil & gas and healthcare from the Far East to Europe and across the USA.

I work with ERP/CRM systems with an emphasis on Order to Cash, Order to Pay and the deployment of the EDI interface transactions and third party systems interfaces. Conversion, migration and integration to third party systems (shipping, transportation, etc.) are functional areas where I excel. As an experienced Data Architect, I have designed interfaces and conversion requirements for several company implementations. As a Certified Information Systems Auditor (CISA) I have implemented the Oracle Enterprise One financial systems and automated payments and receipts processing modules saving significant labor and cash flow expenses. I also function as an Internal Controls and Sarbanes-Oxley compliance consultant.

I can be reached at my Orlando, Florida USA office: 800-856-3193, Cell: 407-683-6816.

Additional background and credentials can be found at: http://www.msc-inc.net.

LinkedIn: http://www.linkedin.com/in/skipstein

Regards,
Skip Stein

---

Willing to work over the internet


Willing to Relocate


Work Offsite ONLY
Citizenship: USA

---
Years of experience: 25+


List of Skill sets: (premium service)
---
Acceptable Contract arrangements:


I do use contract agents/recruiters.


I am an Independent Corporation.


I am a Limited Liability Company (LLC).


I use an Umbrella company as employer of record.


I am an Independent Sole Proprietor (1099).


I can be an Employee of an Agent (W2).


I can be convertible to Employee of Client.


I am also looking for part-time work.


I will also bid fixed price work.
---
Member number: 4887, since: 10/15/1999
Last Updated: 10/24/2013 Last Login: 10/24/2013
Current Membership Status: Listed
Premium Membership expires: 10/15/2014

(EXPIRED)


Listing will be deleted: 10/24/2015

(2 yrs after last update)


Hit Statistics:
Profile Page
Resume[1] Page
Resume[2] Page
Resume[3] Page

The Legal Disclaimer.

To pay dues to qualify for premium services, log in at the top.
---