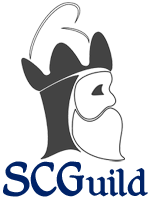 Profile Page

---
John Hann, Web 2.0 / Ajax / dojo Guru with iPhone experience
E-numera, Inc.
---
Availability Date: --NOW-- (NO RECRUITERS PLEASE)
Click here to Request Contact information (no fee).
Current Address: Billerica MA USA

Personal Web Page: e-numera.com

Additional Contract Information:

---

Mr. Hann is a Web 2.0 developer and evangelist, pioneering new Ajax techniques while leveraging Open Source
tools to deliver world-class products that are impressive yet usable, rich yet responsive.



Mr. Hann has been a formal contributor to the dojo community since 2008. His current dojo project is a drag-and-
drop calendaring solution surpassing Outlook and iCal.app in richness and responsiveness.



During his career, Mr. Hann has successfully delivered more than 65 enterprise-class, web-based apps. Notable
projects include a Web 2.0-class product created in 2000 (US Patent 7,016,751) and several Rich Internet
Applications (RIAs) as far back as 1996 (using browser plug-ins before 1999 and hidden IFRAMEs until 2004). In
addition to grokking dojotoolkit and prototype, he has also written three powerful frameworks from scratch.



John not only has guru-level knowledge of Ajax and web development, but has also mastered the elusive balance of discipline and creativity.



Some pertinent keywords: AJAX, DOJO, SPROUTCORE, JAVASCRIPT, DHTML, HTML, JSP, JAVA, MA, MASS, BOSTON, MASSACHUSETTS, UNITED STATES, SQL, SOFTWARE DEVELOPMENT COMPANY, WEB APPLICATION, J2EE, XML, DATABASE, PERL, PYTHON, XSL, SQL SERVER, MYSQL, PHP, RUBY, RAILS, DOJO, RICO, JQUERY, PROTOTYPE, LASZLO, YUI, GWT, GOOGLE WEB TOOLKIT, IPHONE SAFARI, QUARTZ, CORE ANIMATION, XCODE, NINJA

---

Willing to work over the internet


Willing to Relocate


Work Offsite ONLY
Citizenship: US

---
Years of experience: 17+


List of Skill sets: (premium service)
---
Acceptable Contract arrangements:


I do use contract agents/recruiters.


I am an Independent Corporation.


I am a Limited Liability Company (LLC).


I use an Umbrella company as employer of record.


I am an Independent Sole Proprietor (1099).


I can be an Employee of an Agent (W2).


I can be convertible to Employee of Client.


I am also looking for part-time work.


I will also bid fixed price work.
---
Member number: 7600, since: 08/27/2002
Last Updated: 07/21/2009 Last Login: 07/21/2009
Current Membership Status: Listed
Premium Membership expires: 08/27/2009

(EXPIRED)


Listing will be deleted: 07/21/2011

(2 yrs after last update)


Hit Statistics:
Profile Page
Resume[1] Page

The Legal Disclaimer.

To pay dues to qualify for premium services, log in at the top of this page.
---