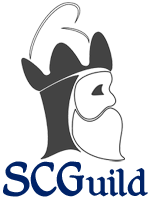 Contractor Resources:
Sites of interest to Members.
---
Note: The Software Contractors' Guild makes no endorsement of the sites included in this list. They are provided as a convenience to our members. Let us know of any other sites that we should include. SCGuild's support email: scguild.service@gmail.com
---
Contractors who are interested in learning more about contracting will want to check out The Contract Employee's Handbook ( http://www.cehandbook.com/) . The Handbook speaks directly to many of the issues related to W-2 contract employment as well as other forms of contracting.

Complete Idiot's Guide to the Perfect Resume The site offers a lot of free advice on resume, cover letter, and thank you letter writing, as well as 90 sample resumes for a wide range of professions.

Recruit.net is popular with job seekers and is a valuable resource for anyone looking for employment in the US. They perform more than a million job searches per day and have over 1.2 million fresh jobs across the states.

Annouce your availability to over 800 employment agencies, recruiting firms, consulting agencies, and some software development companies.

| | |
| --- | --- |
| | Top Executive Search Firms exists as a resource to employers seeking to understand the complexities of the executive search/recruiting industry. Our research offers prospective employers an unbiased look at the top executive search firms by offering resources, opinions, and rankings as a guide to helping you choose the best firm to meet your executive search needs. |

Careerjet.com is a job search engine. In one simple search, it gives job seekers access to a huge selection of jobs that are sourced from various Internet sites, saving the trouble of having to visit each site individually.

Jooble UK All jobs across the UK.
Jooble US All jobs across the US.


Making an informed decision about a potential career can be a daunting and time consuming endeavor. CareerSearchDatabase.com helps career minded professionals, job seekers and students to make better, more informed career choices by providing highly relevant, reliable and up-to-date career information and job search resources.

Job-Applications.com - Find hundreds of online applications and printable job forms.

NASE The National Association for the Self-Employed is the nation's leading resource for the self-employed and micro-businesses (up to ten employees), providing a broad range of benefits and support to help the smallest businesses succeed. Affordable Health Insurance, Association 105 HRA Tax Break, and many other benefits.

kvm over ip - KVMPro carries a specific highly specialized line of KVM products and solutions.

Top Echelon A source of recruiters and jobs for SCGuild members. Our Network is made up of over 2500 recruiters who work middle to high-end permanent and contract placements with the world's best companies.  We currenly have a database of more than 7,000 active job orders that can be searched via our site. Job seekers can then nominate themselves for positions they are interested in.  The job seeker is never required to pay a placement fee.

IT Jobs-online.com IT Jobs website strictly for IT professionals, advertising IT Jobs in UK & Europe. Apply for jobs directly or upload your CV and let Direct Employers and IT Agencies come to you.

Computerwork.com is an established IT job board founded in 1995 and a Best of Best site for 2003 as named by CareerXroads. Additionally, we have been named a Top 30 site by Weddles for 2004. Computerwork.com has about 9,000 IT jobs on site.

Job-Applications.com - Find hundreds of online applications and printable job forms.

HireAbility.com, premier IT all-information technology website for IT professionals and recruiters. A great one stop shop for jobs and making your resume accessible to our network of independent recruiters, to staffing organizations and the USA's top companies. No fees, just opportunities.

.Net Resource Site An excellent site dedicated to links to resources for Software Development using Microsoft technologies .Net, ASP, Visual Basic, SQL Server 2000, C# and everything else related to .Net.

BitWise Gifts This is the place where you, the software professional, can find the gifts for those special occasions at the office: birthdays, going aways, project completions promotions, and many more.

Oya's Directory of Recruiters - A searchable directory of recruiters organized by industry specialty and location.

A better way for independent consultants to do business.. A web-based business support and advisory service for the growing community of independent Information Technology (IT) contractors. The most comprehensive source of administrative services and industry advice for professional IT consultants.

the CodeGuru the online community of developers. Here you will find hundreds of code snippets that can help you with your projects. This is an excellent resource for help with C++ (although their JAVA help is limited).

Mojolin is a job site dedicated to the Linux Community.

Job Hub is a resource for job seekers in the San Francisco Bay Area. Not only do we list hundreds of jobs from nearly 50 Bay Area recruiting agencies, but we provide free resume distribution for job seekers to over 100 local recruiting agencies. The largest percentage of those using Job Hub's services are Bay Area contractors. Job Hub has been named "Hot Site" by the San Jose Mercury News and is a member of the Argus Clearinghouse.

Telecommuting jobs - You must check this out!


Rent A Geek - Another online source for independent computer professionals.">

The Information Technology Talent Association (ITTA) is an employment service for High-Tech/Computer Professionals and companies that wish to hire or engage in a contractual relationships. ITTA offers direct interaction with hiring managers through its Job Posting service, and automated notification services for employers as well as the High-Tech/Computer Professionals.

Independent Contractor Exchange, Inc. ICE is a member alliance of individual contract professionals and client companies brought together for the purpose of doing contract staffing business. Through Internet technology, ICE provides three basic services. (1) ICEmatchTM , an automated recruiting/matching system, that notifies only qualified Member Contractors of contract opportunities, (2) POSTmatchTM , an automated "work in progress" system that supports the hiring process and (3) a nationwide "Employer of Record" service that, when required by a client company, can assume third party employer status. This service performs client billing and collection, processes payroll and provides necessary professional insurance to the client.

Shinkawa Office is a full service administration, taxation and accounting firm operating in Japan. We can assist computer contractors in personal tax filings, incorporations, invoicing and visa applications.

The Recruiters Online Network or RON is a worldwide virtual community of employment firms. With over 7,000 participating recruiters, RON is the world's largest association of recruiters, executive search firms, employment agencies, and employment professionals. All services for job seekers are free. Free job search, free resume posting to our online resume database along with an extensive and searchable online database of recruiters worldwide.


This directory is a collection of serious online tools for recruiters and offers training seminars in recruiting. But this site also offers many links to client sites and other resume databases that might be useful.

Contract Employment Weekly
An excellent source of contract job listings.

- Salary Rate Surveys for Consultants.

The Device Driver Warehouse is the new web site at which you can list any drivers you currently have (for royalties), and buy drivers you need.

Chancellor & Chancellor
An Umbrella organization. Resources for Independent Contractors - 3rd Party Agency or Employer of Record services for independent contractors. $4/hr PassthruŽ fee for independent contractors (Incorporated, partnership, or sole proprietorship (1099)) who find their own contract. Resource for contract search links, incorporation links, and W-2, Inc., or 1099 and tax compliance legal issues.

CPM Supporting the Freelancer. An Umbrella organization for contractors in the UK. Will handle taxes, payroll, and employee benefits.

JobBank USA - specializes in providing career information including job and resume database services to job candidates, employers and recruitment firms in the U.S. and worldwide.

JamminJobs is a national job board that lists thousands upon thousands of open positions nationwide. In addition to jobs, we provide articles and resources for both, the job seeker and employers alike to meet all of their employment needs.

SourceHosting.Net is a new online service that enables Internet workgroups to share information and files, collaborate with project team members, and perform change management from remote locations over the Internet.

The service is especially suited to software developers in remote locations, small startup companies without central office space, and other technical project teams.

A world of Jobs neatly Packaged.

Resume Safari will target your resume to contract agents within the industry that you specify. There is a fee for posting.

Career Express This is a resume posting company. Its a little expensive ($69) but will give your resume a wide distribution.

ITtoolbox Content, community, and service for IT professionals. Providing technical discussion, job postings, an integrated directory, news, and much more.

Digital Contracts is a virtual in-house legal department for Internet, new media and software contracts. For a low fee, less than 2 hours of an attorney's time, you can create legal contracts that are customized to fit your needs.

Employment Contractor Services, Inc. (ECS) is a full service payroll administration, back-office, A/R Funding, and payroll funding services firm. We assist staffing firms, independent professionals, and companies with financial and administrative support for contract labor staffing.

Tokyo Connections carries over 200 links to English-language resources relating to finding jobs in Japan, as well as information for Japanese speakers looking to work overseas. The site covers the whole range of employment possibilities, from IT vacancies through to postdoctoral research grants. There is also an extensive section on Teaching English resources.

Gives expert resume advice at affordable prices. Provides detailed, comprehensive analysis and critique of resumes and give suggestions for improvement. - You and Resume Scorecard get better jobs!

Tony's Linux/Unix Consultants List A list of consultants offering some sort of consulting services relative to Linux and Unix.

Guru.com is a resource to find project and contract work.

- Resume Database.

- Resume/Job Database.

- A publication reviewing the best 500 Web sites containing jobs, resumes, and career information. (The Guild is listed).

An On-Line Guide to Net Employment Resources.

GUIDE TO JOBS IN JAPAN - The best Japanese information source to live and work in Japan! From travel and Japanese housing to employment search and finding the job you are looking for, we have it all for Japan!

QUICKFORM Contracts Online - Description: Automates drafting agreements for computer industry, Internet commerce and general business transactions. Need a legal contract written up? Do it on-line for less than $20.

CTS - CTS is one of the few companies which does independent research, evaluation and reviews for PC-based accounting software in a wide range of vertical markets including: small business, manufacturing, property management and construction. All of CTS' software guides are based on an original, independent research and offer detailed analysis of the leading software packages in each of the vertical industries. They are designed to reduce the time and costs associated with selecting software that is most suitable for a particular company.
We are publishers of accounting software guides for many industries including accounting, manufacturing, medical, construction, property management, computer consulting among others.

Bilingual-Jobs.com - This career site is a site targeted for Western educated people of Asian descent or with Asian-language speaking abilities. Note that there is absolutely no charge to use the service for bilinguals. Email: manager@bilingual-jobs.com

The Monster Board Job listings.

The Switchboard - Locate just about anyone.

The Help-Wanted.Network - Search 2,500,000 jobs, from 10,000's of recruiters, as posted on 100's of news groups. A nice indexed extract of news group postings. Many are contract jobs.
---